FiberBuilt Umbrellas & Cushions
The FiberBuilt Outdoor Umbrellas and Cushions Pompano Beach, FL Adores
Our high-end line of FiberBuilt umbrellas and our Sunbrella® cushion line are available in-store only.

Have you been looking for the outdoor umbrellas and cushions Pompano Beach, FL residents prefer for their outdoor spaces? Then you can end your search! Here at Luxe Outdoor Living, we understand that you want the best products possible for your property. That's why we're committed to offering patio umbrellas that will keep you cool all day long as well as cushions that will make your outdoor lounging comfortable.

We exclusively carry the FiberBuilt Umbrellas line.

We have a complete selection of frames and canopy colors to choose from. Our products are all made-to-order in our Pompano Beach facility. You can easily customize your outdoor umbrella or canopy so that it matches the rest of your space. Not only will this help bring the look of your outdoor area together but it will help make it truly your own.

Fabric options: FiberBuilt offers over 450 high-quality, durable Marine and Furniture Grade solution-dyed acrylics that allow you to choose the colors and patterns to make your outdoor décor exceptional.

Embroidery: For a truly distinctive shade product, consider adding your name or the name of your property to it.

Take a look below at our outdoor umbrellas and cushions in Pompano Beach, FL. You can also fill out the quote form and one of our sales specialists will contact you.


Collections: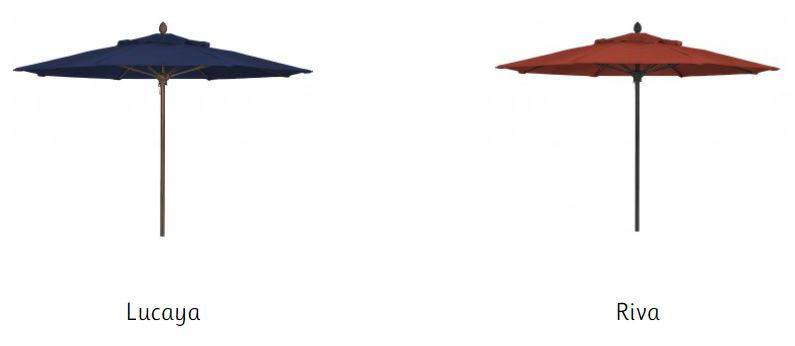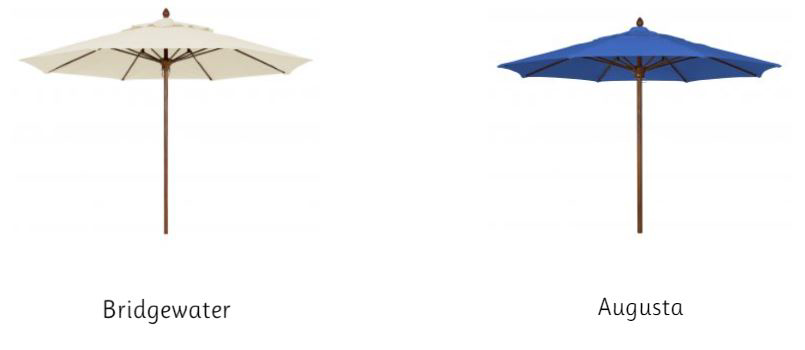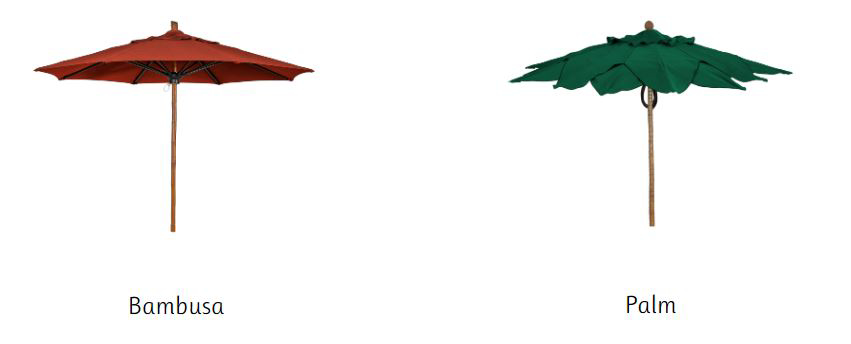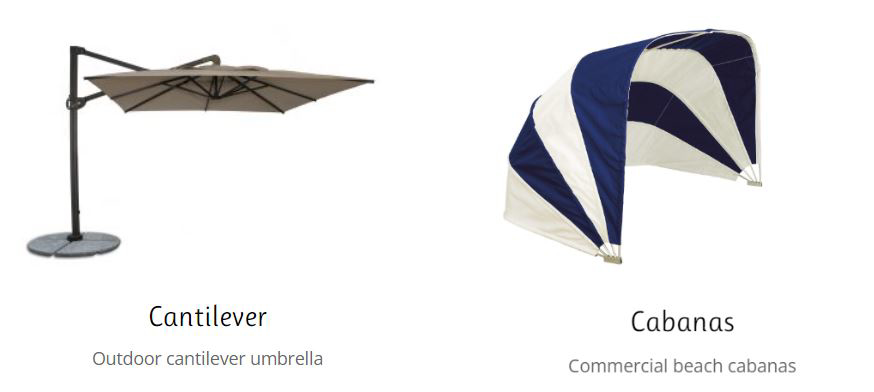 Canopy customization: