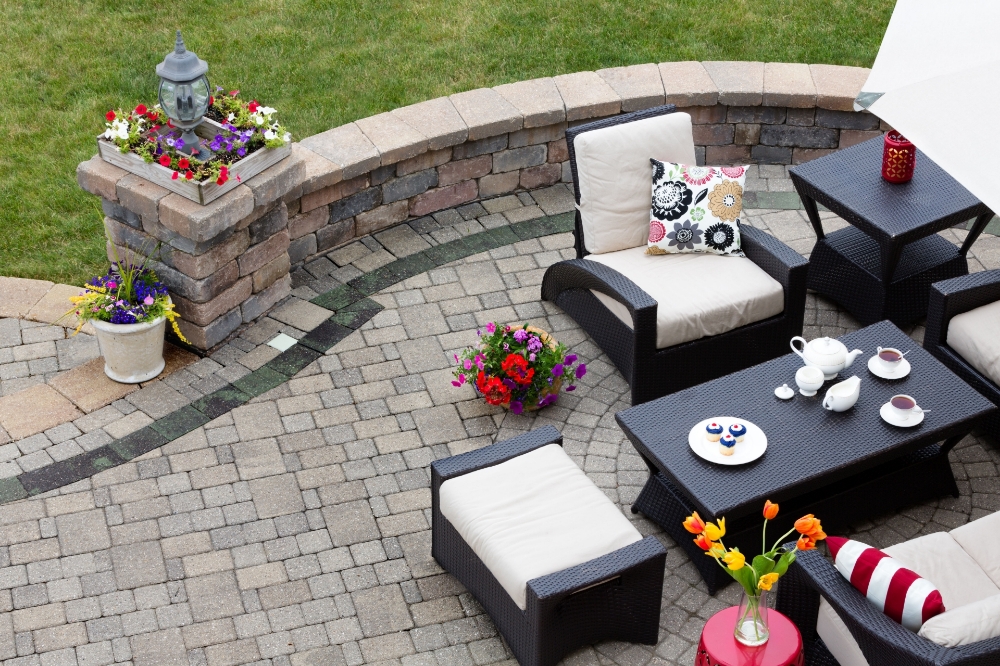 A patio is a paved outdoor space that's typically located close to the main residence. It can be attached or kept separate from the home and you can also build some type of covering over it. Creating that outdoor space does more than present you with an opportunity to entertain. It can also be a key addition that makes your home significantly more appealing.
Enhance Versatility of Your Space
When you put up a listing for your home, you're not just selling the establishment itself. Prospective buyers will also check out the surrounding area to see if they can make good use of it. With a patio already onsite, your buyers won't have to imagine how they can make use of the available outdoor space. They can just look at your patio and visualize having dinner parties there. It can also be an additional lounging area whenever the weather permits. Your well-designed patio and quality patio furniture may be enough to put your listing over the top in the eyes of some buyers.
Increase Home Value
Properties that have a nice patio often reap the benefits when it comes time to sell your home. Patios have a solid return on investment. Making sure that your outdoor space is properly maintained and presented will give you an advantage when it hits the market. Adding additional features such as grills, ovens, and green walls will only help!
Keep Your Home Design Updated
According to Forbes, 48% of experts believe that a patio and porch combination will be the most popular outdoor living space setup in the coming years. If you want to keep your home's design updated, you should look into a patio if you don't have it already. Of course, if you have a patio already, furnishing it with updated and durable furniture is a must. Consider adding a hot tub as a unique feature as well.
Building a patio and outfitting it with carefully selected pieces of patio furniture can generate more interest in your property. You may be able to choose from a better selection of offers thanks to your decision to invest in a patio. Contact Luxe Outdoor Living today if you're looking for ways to make your patio stand out further!